We supply products at your doorstep
All over Pakistan
We promise the quality and
original products
Easy shopping then easy payment.
Cash on delivery
Visit our shop to see amazing collection.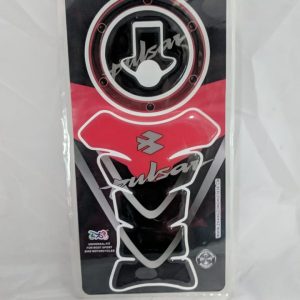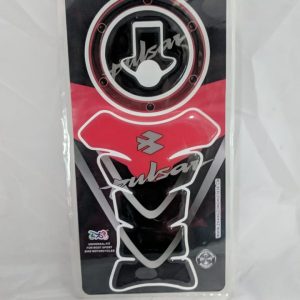 3d gel motorcycle cap protector.

Helps to protects your fuel tank paint against scratches of jacket zip.

Water and fade resistant, not easy to peel off.

Strong glue and ultra sticky.

Sleek Segmented Design For Better Fit And Better Adhesion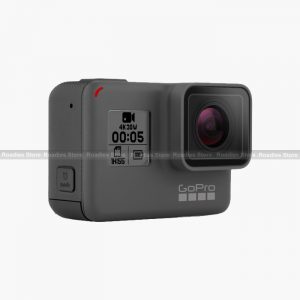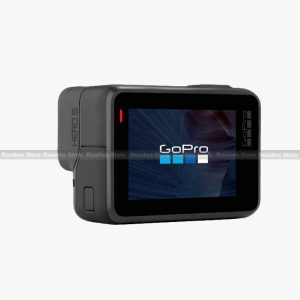 Stunning 4K video and 12MP photos in Single, Burst and Time Lapse modes. Charger not included

Durable by design, HERO5 Black is waterproof to 33ft (10m) without a housing

Additional GoPro HERO5 Black Features + Benefits below on item page.

Preview and playback your shots, change settings and trim your footage, all on your GoPro.

Battery can sustain 60-90 minutes of continuous 4K video recording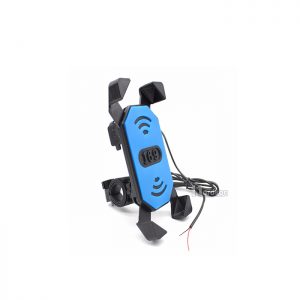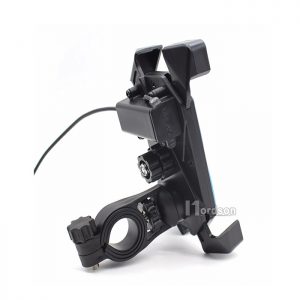 Specifications:
Type: CD-169
Color: black
Size:12cm*6.0cm*4.0cm(L*W*H)
Input voltage: 12-30V
Output voltage: 5V
Output current: 2A
Application range: 3.5″-7″ devices
Fixed type: fixed on vehicle's Handlebar
Fits Handlebar Diameter size: 22mm-32mm
Cable length: approx 117cm
weight: 150g
Package List:
1x Motorcycle phone Holder USB Charger Power Outlet Socket
Get Pack of 3 YAMAHA YBR A+ Copy Products at amazingly low price.
Good Quality
Cheap Shipping rates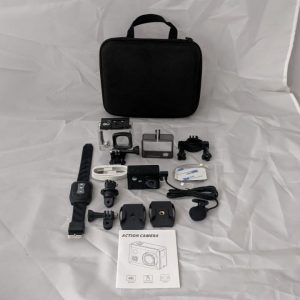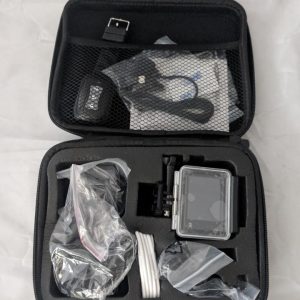 Sony Exmor R-Sensor-IMX078CQK
7.81 mm (1/2.3″) 1.55 μm
2K-1080P-720p
Camera 24 MPTime-laps
Slow motion
Photo-laps
Touch Screen
Audio Mic
Remote Control Watch
Camera Mounts
Waterproof 100ft underwater
Image stabilization
Wide Angle 170 degree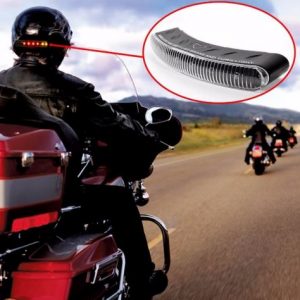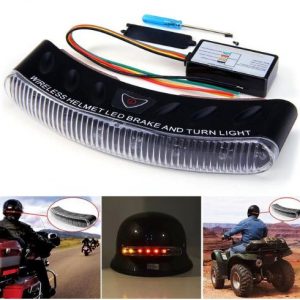 Wireless Helmet Brake&turn signal light kit
Based on 2.4G wireless transceiving technology
Sync with motorcycle brake/turn signal light
Efficiently improve warning effect,avoid rear-end collisions
Ensure driving safety in foggy/rainy/snowy days,at night or in dark environment
Automatically off when no brake or turn signal indication over half an hour
Package Included:
1x wireless helmet brake turn signal light
1x transmitter box,1x user manual,1x screw driver,2x screws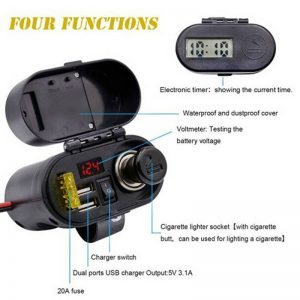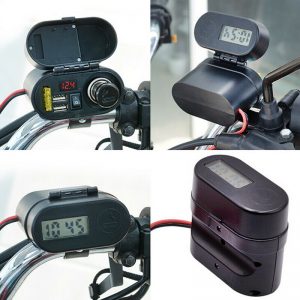 Features:
1.The input voltage of the product is DC12V/24V, as long as it is installed in this range, the installation range is very wide.
2.3A dual USB charger, can supply power to mobile phones, tablets, GPS, etc.
3.The product has a cigarette lighter and a dispensing cigarette butt, which can be used for cigarette smoking.
4.Product independent switch, ready to use, no need to turn off at any time, no waste of battery power, reduce line loss, protect battery
5. The product comes with a 20A fuse to protect the charger line and the safety of the equipment. When the output current is greater than 20A, the fuse will be
6.The product has an electronic clock, you can watch the time anytime and anywhere, so that you can ride your phone without taking the phone or watch it.
7. The product has a voltmeter, which can detect the battery voltage at any time to prevent safety hazards caused by battery damage.