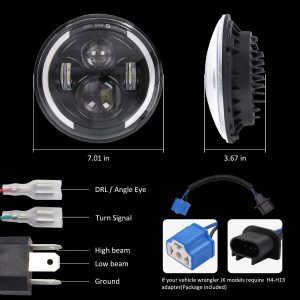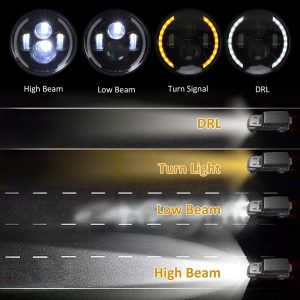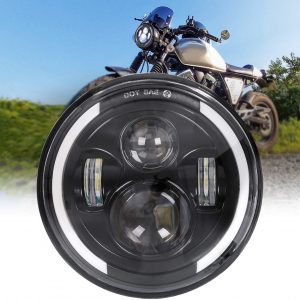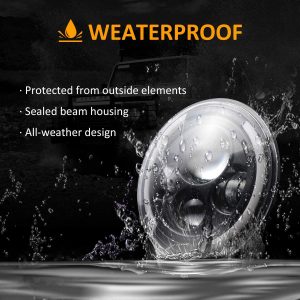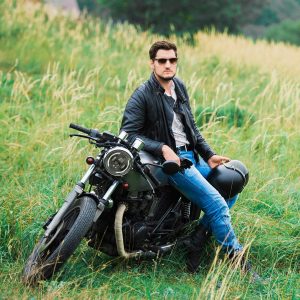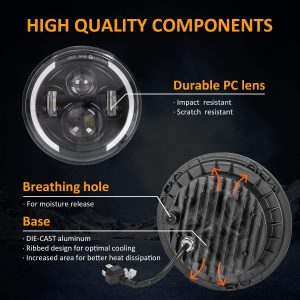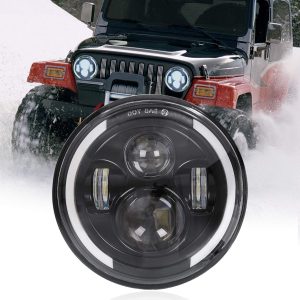 Features:
Has two colors in DRL (Day Time Running Light) white and black and connect the red and yellow wire together to +ve to glow black DRL, connect only red to battery +ve to glow white DRL Motorcycle Headlights 4 Projector with DRL Halo Half Ring
SAE certified, SAE stands for society of automotive engineers, all the lights are passed through SAE only after they pass certain tests to prove their quality standard.
DOT Certified Lights: DOT stands for department of transportation which certifies that the lights can be used on roads for driving purposes and is totally legal.
Has 4 LED and throws bright white light to illuminate your range up to 200 meters Works in 2 modes high beam and low beam Can be used for night driving, mountain driving, fog driving, highway driving, off road activities.
Motorcycle Headlights 4 Projector DRL Halo Half Ring
Visit Safety Gears At