Motorcycle Yamaha Engine Head valve intake & exhaust YBR125 YBR125G YB125Z YB125Z DX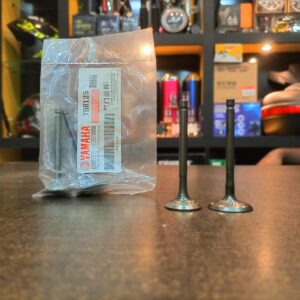 Durable and easy to care: Made of high-quality materials, the tank is durable and easy to clean. it can be used for a long time.

Quality assured: Our products are made of high-quality materials. if you have any questions, please feel free to contact us.

Perfect workmanship: Exquisite workmanship, smooth surface, easy to clean, and has a long service life.