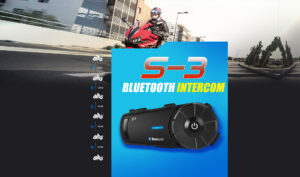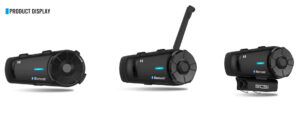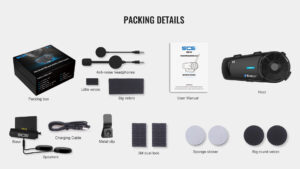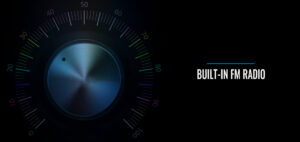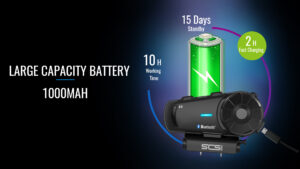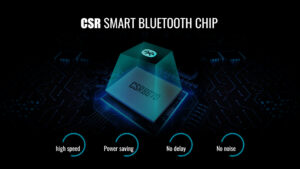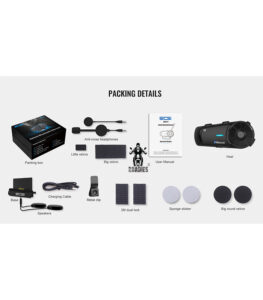 The SCS S3 is designed for ease of use with enhanced intercom connectivity. Take your crew on the road, and enjoy intercom connectivity between rider and pillion or between 6-8 riders at a distance of 1000m.
Mounts easily onto any helmet with a clamp system.
Our Boom Mic is engineered to ensure crystal clear conversations
DSP Digital Noise Reduction ensures great sound quality while riding.
Travel comfortably without the stress of tracking the group's whereabouts. Stay connected to group members up to a distance of 1000m. Share information including route logistics and intended pit stops.
Built specifically for riders to access while riding, the jog dial covers a large surface area on the device, making it easy to locate and adjust the volume.
Specifications:
Bluetooth Version 4.1 with CSR chipset
Connects to 4 Bluetooth devices
2.4GHZ frequency
Lithium-Ion Battery
2-hour charge time
1000mAH battery capacity
10 hours intercom, 15 days standby time
40mm Speaker
FM, FM RDS
DSP Digital Noise Reduction
1000m intercom distance
Group Intercom with 6-8 riders
Voice prompt
Volume control jog dial
Rainproof
Headset profile (HSP), Hands-free profile (HFP)
Advanced Audio Distribution Profile (A2DP)
Audio Video Remote Control Profile (AVRCP)
Only Same day Check Warranty If Warranty Claim Contact with SCS Customer care :