Universal Motorcycle Rear Shock Riser 2pcs(5cm) Height Extension for Chassis with Screw Shock Extender Riser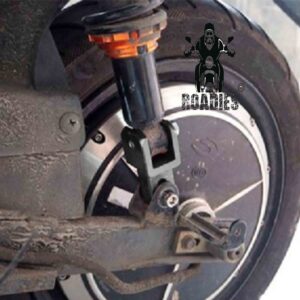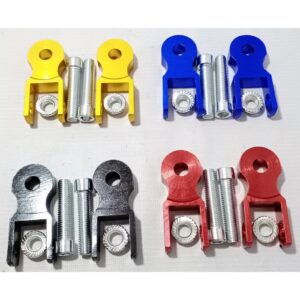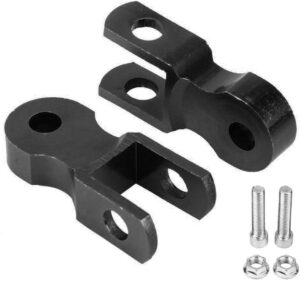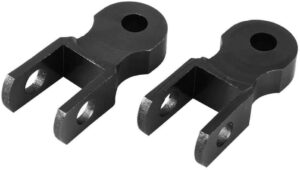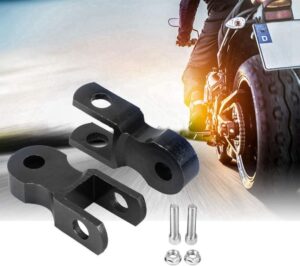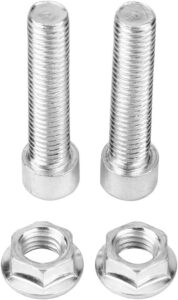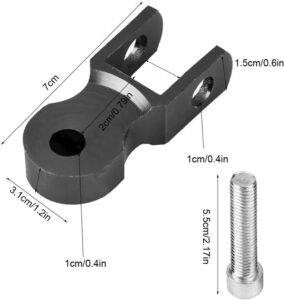 【Professional Accessories】 Universal 5 cm shock absorber riser used on most motorcycles. In particular, after a long-term drive, the shock absorber spring of a motorcycle is compressed and thus reduces the height, or the other problem that if the shock absorber is replaced, but shorter and needs to be lifted. This brand new shock absorber is the optimal solution to the above height problems.

【Sophisticated Materials】 The pair of shock absorber risers have been selected with a superior aluminum alloy and are characterized by excellent processing performance and electroplating. Solid and good corrosion resistance, high toughness and no deformation after a long exposure time. The surface is polished and shiny like a modern decoration.

【Outstanding Comfort】 This universal 5cm Shock Absorber Riser can deliver outstanding performance in terms of shock absorption, smoothness and increased speed. The height-expansion effect as a damping guard makes it easier for most motorcycles to ride on uneven terrain. Buy it and maximize driving pleasure without overloading your body.

【Convenient operation】 Not only the height of 5 cm increases the ride comfort, but also the easy assembly and disassembly. Our design team has equipped the set with a screw for easy operation.