Coleman 100 Quarts Wheeled 5 Day Xtreme Series Cooler | Icebox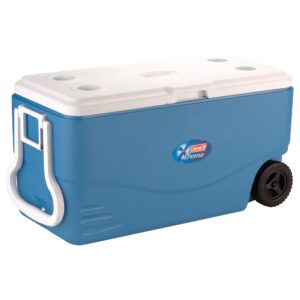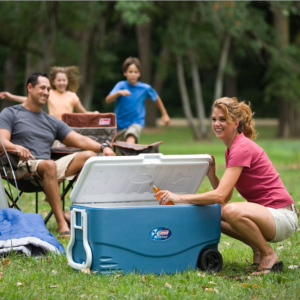 Feature: Iceberg Blue
Capacity: 160 cans
Lid: Hinged lid with beverage holders
Drain: Rustproof, leak-resistant channel drain for no-tilt draining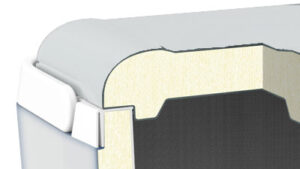 Thick, Premium PU Insulation
Tests show that cooling loss is 30% through the top and 30% through the base.
New models feature increased insulation in the lid and base, and reduced insulation onthe sides, resulting in smaller exterior dimensions yet retaining interior capacity and performance.
We uses polyurethane, the highest quality insulation material available on the market – utilizing up to 30% more insulation.
Features:
Holds 160 cans—more than six cases of soda
Xtreme® 5 Technology keeps ice up to 5 days in temperatures up to 90° F (32.22° C)
ThermOZONE™ Insulation contains no CFCs, HFCs or HCFCs, which deplete the ozone
Hinged lid with four cup holders keeps drinks close
Two-way handles for easy carrying
Rustproof, leak-resistant channel for no-tilt draining
Lid accommodates 24-in. (61 cm) elastic cords (not included)
Exterior Dimensions: 36.5 in. x 16.75 in. x 18.25 in. (92.7 cm x 42.55 cm x 46.36 cm)
Interior Dimensions: 23.75 in. x 11.75 in. x 13 in. (60.33 cm x 29.85 cm x 33 cm)
Empty weight: 18 lbs. (8.16 kg)
Made in the USA