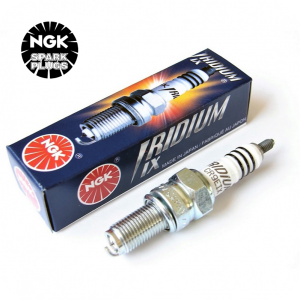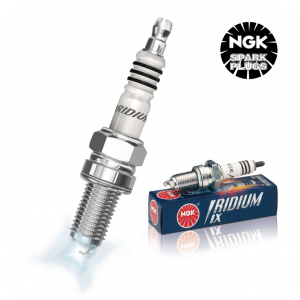 ● IRIDIUM
Iridium is a precious metal that is 6x harder and 8x stronger than platinum, has a melting point 1,200°(F) higher, and conducts electricity better.
For many years, spark plug manufacturers have favored platinum for their long life and performance plugs due to its high melting point. However, increasingly strenuous engine conditions, and the creation of smaller electrodes and longer life plugs requires harder and stronger metals. The strength, hardness and high melting point of iridium makes it very well suited for a fine wire plug and for ultra long life spark plugs.
Though better than platinum, it is very expensive, and at higher temperatures it oxidizes, thus rendering pure iridium as an expensively poor choice for spark plug construction. However, when properly blended with other precious metals such as Yttria, Rhodium or Platinum, you can enhance their advantages with the superior strength and hardness of Iridium.
Almost all manufacturers have their own version of an iridium spark plug. Do not be fooled, iridium plugs were not created equal. Iridium content varies. Some of the lower priced iridium plugs have just enough iridium content so they can be marketed as iridium plugs. They likely will not perform or last as long as the plugs with a higher iridium content.

● FINE WIRE CENTER ELECTRODE
Originally designed to improve starting and reduce fouling on two-stroke engines, a Fine Wire electrode was found to improve performance in four-stroke engines as well.
A smaller electrode requires less voltage to jump the gap, resulting in fewer misfires, which translates to increased fuel economy and horsepower. A smaller electrode also reduces flame quenching.
Reducing the electrode size on a standard nickel plug would result in a drastically shortened life span, so the smaller electrodes require exotic metals such as platinum or iridium to maintain (and at times surpass) the longevity of a traditional spark plug.
While a traditional center electrode is 2.5mm in diameter, NGK's Iridium IX series features a 0.6mm center electrode.